Savings Accounts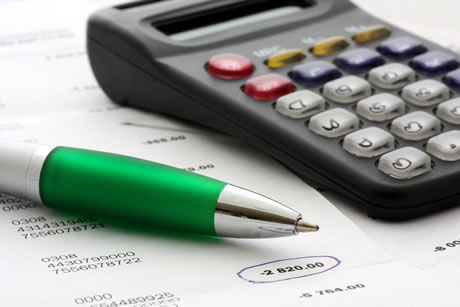 At NorState FCU we offer you a range of choices to help you save. You'll have 24 hour access to your account with online banking, iTalk and through our network of ATM's. Choose one of the Savings Accounts below that suits your needs and start saving today!
TO OPEN A SAVINGS ACCOUNT
Call NorState Federal Credit Union at (800) 804-7555 or apply in person at any of our branches.
---
Share Account
A $25 minimum balance account that insures your membership and gives you access to a multitude of services. Our regular share accounts are the basis of your membership.
Dividend rate
$25 Minimum balance required
Variable dividends paid monthly
Accidental death and dismemberment Insurance available
Access your share account with the following services: VISA Check Card, iTalk, Online Banking and CUe-Statements
---
Health Savings Account
HSAs empower you to make your own health care decisions. NorState Federal Credit Union offers a Health Savings Account* as well as 6-month and 12-month HSA Certificates of Deposit.**
Protection – You will have an opportunity to save money to pay high or unexpected medical bills.
Affordability – High health insurance policy deductibles mean lower premiums.
Savings – Your ability to deduct your contributions and the tax deferral of account earnings enables you to build up funds in your account.
Flexibility – You can contribute at any time during the year to your HSA, and your balance rolls over from year to year.
Portability - You own the account so it goes with you wherever you go, regardless of any job changes. No annual fee VISA check card to access your funds.
Learn more about Health Savings Accounts.
---

Flexible Savings
A NorState Federal Credit Union flex account gives you a higher yield on your money while giving you flexibility with the Super Flex option. You'll not only receive higher dividends, but also the flexibility of checks and tiered levels.
Dividend rate
$1,000 minimum balance required
Variable dividends paid monthly
Tiered account
Super Flex offers up to 6 written drafts per month
Minimum withdrawal amounts of $500
No penalty for withdrawals
Access your flexible savings account with the following services:
VISA Check Card, iTalk, Online Banking and CUe-Statements


---

Club Accounts
NorState also offers a variety of Club Accounts. Choose between a Christmas Club, All-Purpose Club or Alternate Medical Club with great dividends.
All-Purpose, Christmas, and Alternate Medical Clubs available
Use an All-Purpose Club to save for vacations, taxes, or unforseen expenses
Dividend rate
No minimum balance required
Christmas Club allows only a single withdrawal
Variable dividends paid monthly
Access your club account with the following services:
iTalk, Online Banking and CUe-Statements
To learn more about NCUA Insurance, please click on the video below.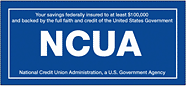 All member deposit accounts federally insured by NCUA, National Credit Union Administration, to at least $250,000.